Attorneys
Contact Us
1612 Latimer Street
Philadelphia, PA 19103
Telephone: (215) 732-7040
Fax: (215) 732-2496
Support Staff
Stephen R. Betts
R. Dave Eldridge
Administrative Assistant
NOTARY PUBLIC
Areas of Practice
Constitutional Law
The firm has represented a former Pennsylvania Supreme Court Justice, a former United States Bankruptcy Judge, college professors, real estate developers, public school children, prisoners, a township supervisor and township zoning officer, a state park superintendent, a police officer, and victims of police abuse. Claims have included violations of rights of freedom of speech, freedom to petition the government for redress of grievances, freedom from unreasonable searches and excessive force, due process of law, and equal protection of laws. The firm represented a towing company and its owner, who sued officials of the Pennsylvania State Police for retaliation and won a $3.25 million verdict. The case settled for $4 million after a series of post-trial rulings, including a reduction of the verdict and award of counsel fees.
Employment Law
The firm has represented private employees in individual and class actions, including under the Fair Labor Standards Act, the National Labor Relations Act, and Title VII, and public employees including under the Constitution and civil service statutes and regulations.
Corporate Law
The firm has represented minority shareholders in class actions and derivative actions and principals in disputes in closely held corporations.  In 2011, the firm and co-counsel won a $47 million settlement.
LGBT Rights
The firm has over thirty years experience in representing members of the LGBT community in family law, employment, and business matters in this rapidly evolving area.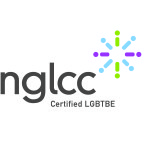 Personal Injury
The firm has represented victims of negligence, including the widow of a taxi driver, who won a $5.75 million verdict against a transportation management company that failed to provide adequate means to insure the safety of taxi drivers at an international airport.
Complex Litigation
Other cases have involved price-fixing conspiracies (steel industry, advertising industry), corrupt practices, and unraveling a fraud-conspiracy including a multinational company in a post divorce case.
Wills, Trusts, and Estates
We prepare wills, powers of attorney, and advance healthcare directives.  We also represent heirs in will contests.
General Practice
The firm organizes corporations and limited liability companies, advises small businesses, and represents buyers and sellers in real estate transactions.